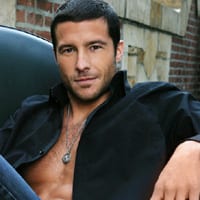 Hold onto your hats, because one hunky soap star is headed to "Days of our Lives'" Salem: former "As The World Turns" star Mark Collier!
A rep for the show confirms that the actor, who played "ATWT's" Mike from 2002-2007, has indeed joined the NBC sudser and will begin airing in late December. However, no additional details are being released at this time.
Funny enough, this casting tidbit has caused soap worlds to collide: "DAYS" star Shawn Christian (Daniel Jonas) originated the role of "ATWT's" Mike, the very role which Collier began playing when the now-defunct soap decided to bring the character back to the canvas in 2002!