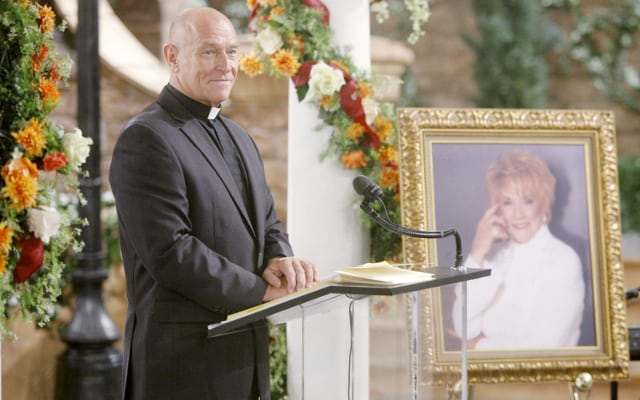 Since the passing of "The Young and the Restless'" Jeanne Cooper (Katherine Chancellor) this past May, her son, Corbin Bernsen, has done everything possible to properly honor his mother's life. Not only did he personally take part in memorial episodes the sudser broadcast — and brought some of her real life ashes to be included in Kay's funeral scenes — he kept fans apprised of his mother's declining health before her death and the family's status afterward. Now, he's doing yet one more touching act in his mother's honor: Dedicating his latest film to her.
"Beyond the Heavens" tells the story of Oliver, a 12-year-old boy who scientifically investigates the existence of God after his brother disappears. "My hope is that 'Beyond the Heavens' will encourage people to explore faith, open their mind and go beyond what they think they know," says Bernson, who wrote, directed and co-stars in the film. "This is what my mother encouraged me to do. I hope to encourage others to do the same through this story."
Look for the release of the film, which received praise from The Dove Foundation as a "terrific inspirational film" and includes a very special dedication to Cooper, on DVD and VOD on Friday, October 25.