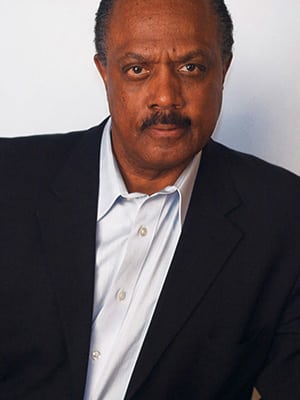 "Tainted Dreams" is truly turning out to be the dream of a soap opera as the new series has added "One Life to Live's" Nathan Purdee to its cast. The actor joins the previously signed  Alicia Minshew ("All My Children"), Terri Ivens ("AMC"), Grant Aleksander ("Guiding Light"), Kelley Menighan Hensley ("As the World Turns"), Walt Willey ("AMC"), Natalia Livingston ("GH"), Marnie Schulenburg ("ATWT"), Michael Lowry ("AMC," "One Life to Live"), Austin Peck ("ATWT," "Days of our Lives", "OLTL"), Colleen Zenk ("ATWT"), Larkin Malloy ("The Edge of Knight," "AMC") Dina Manzo ("Dina's Party" and "The Real Housewives of New Jersey"), Anthony Wilkinson ("My Big Gay Italian Wedding" and the new "My Big Gay Italian Funeral"), Lisa Marie Varon ("IMPACT WRESTLING") and "Mr. PEC-Tacular" Jessie Godderz ("IMPACT WRESTLING" and "Big Brother"), Bobbie Eakes ("AMC," "The Bold and the Beautiful"), Ilene Kristen ("OLTL," "Ryan's Hope"), James DePaiva ( "OLTL") and Tonja Walker ("OLTL").
Purdee will portray the role of Ethan Washington, the president of daytime television at a fictional television network. According to creator and executive producer Sonia Blangiardo, "I needed someone with gravitas and experience playing strong, uber-confident men, and Nathan Purdee was at the top of my list. We are very fortunate to have Nathan join our cast." She added, "The character of Ethan Washington is overconfident, never in doubt, a real force to be reckoned with, feared by other executives, actors, and crew."
Purdee most recently appeared as a Congressman in Netflix's "House of Cards." The actor portrayed the role of Hank Gannon on the ABC version of "One Life to Live" from 1993-2003 and originated the role of Nathan Hastings, Sr. on CBS' "The Young and the Restless" in 1984.
"Dreams" began filming in and around New York City on Monday, July 29. NYC Brand Productions, which is producing the series, says they plan on releasing the show sometime in the winter of 2014. Details on where individuals can watch the show will be announced when available.
For more information on NYC BRAND PRODUCTIONS, visit www.nycbrandproductions.com. For more information on "Tainted Dreams" visit www.tainteddreamstheseries.com.