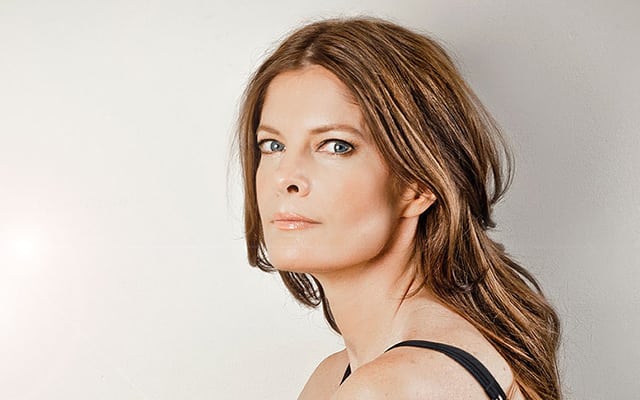 After portraying Phyllis Summers on CBS' "The Young and the Restless" for fifteen years, soap fans around the world thought they were saying goodbye to Michelle Stafford on the Friday, August 2 episode, when she vacated the role. Thankfully, that isn't the case. As stated in an interview with both Soap Opera Digest and TV Guide Magazine, Stafford left the number one rated daytime drama series for several reasons, some of which she'll never reveal, but one of which was to launch her new web series, "The Stafford Project."
In the web series, which debuted today via MichelleStafford.com/YouTube.com, the actress brings viewers into a scripted version of her world, which we're first introduced to during a pitch meeting with her and her agent, Steve (Michael Walker), who is looking to have her sign on to do a web based reality series – possibly on Hulu. "Hulu! I'm on a network TV show," says Stafford when first hearing of the pitch. "Is Hulu not going backwards…a web series?" she then asks. Later informed that "in today's climate, this is a golden opportunity. A web series can be a catalyst…it can be a springboard to huge things," Stafford finds a makeup artist giving her a touch up, only to then realize she's not on the set of a TV show or movie…at least she didn't think she was. She soon learns that the camera has already been rolling and her reality is only just beginning.
In addition to Michelle Stafford and Michael Walker, the "Stafford Project" cast includes Mike Randleman, Sevier Crespo and Rob Filios. Also appearing in the show is Stafford's real-life daughter, Natalia. The series was created by Stafford, Paige Dorian and Paige Long.
The Stafford Project – Episode 1

The Stafford Project – Opening Sequence