'General Hospital' Alum Lands Secret Role in 'Teenage Mutant Ninja Turtles'
Disney/ABC Television Group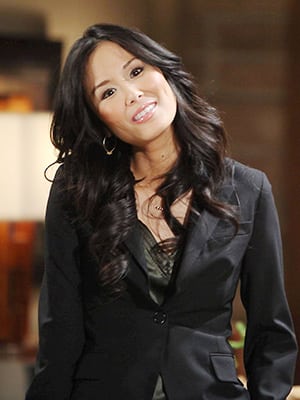 Soap Opera Network has learned that "General Hospital" and "General Hospital: Night Shift" alum, Minae Noji, has landed a top secret role in the new "Teenage Mutant Ninja Turtles" film set for release in 2014. Starring Megan Fox as April O'Neil, Alan Ritchson as Raphael, Noel Fisher as Michelangelo, Jeremy Howard as Donatello and Pete Ploszek as Leonardo, rumor has it that Noji will be portraying the role of Karai, a character first introduced in the 1992 comic book series, "Teenage Mutant Ninja Turtles."
According to sources, Noji was on the New York City set of "Turtles" filming for three months alongside the main cast and her role required a stunt double, which puts some weight into her portraying a character such as Karai, who is of Japanese descent (as is Noji) and one of the leading members of the Foot Clan, a ninjutsu clan best known to be controlled by The Shredder (William Fichtner). Recent iterations of the character find her related in some form to The Shredder.
Also starring in the film are Will Arnett as Vernon Fenwick, Whoopi Goldberg as Bernadette Thompson, and Danny Woodburn as Splinter.
Reps for Paramount and Noji were unavailable for comment at press time. The film is set for release on August 8, 2014 and is being produced by Nickelodeon Movies and Platinum Dunes, and distributed by Paramount Pictures.