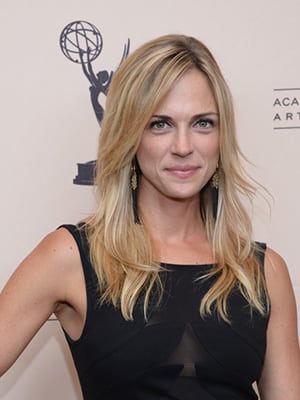 Shortly after it was announced that Kelly Sullivan would be departing ABC's "General Hospital," as a result of the soap opting to write her characters (Kate Howard/Connie Falconeri) off the canvas, the actress stated on her Facebook page, "I am not returning to 'GH' after August. This is not a contract issue, I have been written off the show."
It was unclear at the time whether August meant airdate or tape date. Things have since become clear as the actress has revealed on her Twitter page that she will be taping her last episode of the daytime drama series today, which means her last airdate will be sometime in August.
"My last day. It's gonna be a good one," said Sullivan, who earlier this week posted several pictures of her posing with co-stars Lisa LoCicero (Olivia Falconeri) and Maurice Benard (Sonny Corinthos).
Sullivan joined the cast of the soap in 2011 amid a mini controversy. When word broke that she would be portraying the role originated by Megan Ward from 2007-2010, Ward's fans weren't happy and let the show AND Sullivan know it, but as she explained in an MSN interview, things quickly changed. "A lot of her fans were resistant, but it's different now, because we started recreating something that is mine. People have said on twitter and other places, 'This is so interesting, where your storyline's going. I see now why you were cast and what you bring to it.' You'll always have the fans who will say, 'No, this is not Kate!'"
According to sources, the soap has no plans to recast the role of Kate Howard/Connie Falconeri.