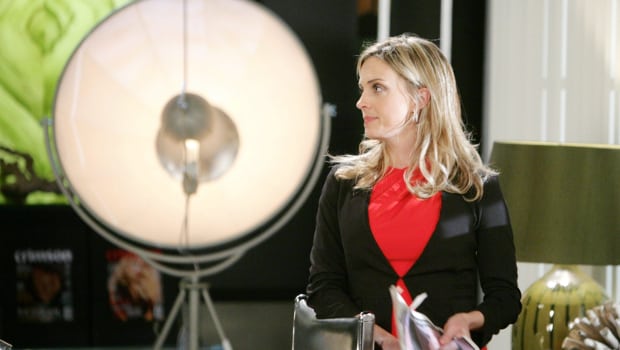 Reports surfaced yesterday that actress Kelly Sullivan (Kate Howard/Connie Falconeri) would be departing ABC's "General Hospital." While representatives for the show and the actress weren't commenting on the situation when Soap Opera Network reached out to them, the actress herself took to Facebook to set the record straight.
"Thank you all so much for your support and loyalty. You are my life long family and I cannot express how much I appreciate each of you. You have really made my experience here on GH a wonderful adventure," read the beginning of Sullivan's message to her fans. She added, "I wanted to fill you all in on the details and try to answer some of your questions. I am not returning to GH after August. This is not a contract issue, I have been written off the show."
Sullivan joined the cast of the soap in 2011 amid a mini controversy. When word broke that she would be portraying the role originated by Megan Ward from 2007-2010, Ward's fans weren't happy and let the show AND Sullivan know it, but as she explained in an MSN interview, things quickly changed. "A lot of her fans were resistant, but it's different now, because we started recreating something that is mine. People have said on twitter and other places, 'This is so interesting, where your storyline's going. I see now why you were cast and what you bring to it.' You'll always have the fans who will say, 'No, this is not Kate!'
Concluding her Facebook comments, Sullivan stated, "I do not have any information on potential Daytime opportunities. Lastly, I have no ill feelings towards any of the staff or crew connected to the show or the network. I will miss everyone dearly."
The August date mentioned by Sullivan above wasn't clear as to whether she meant airdate or tape date.