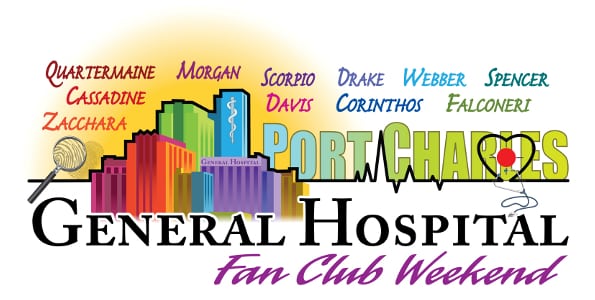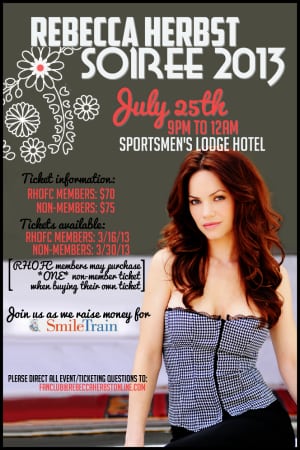 Thursday, July 25 marks the official kick off to the annual "General Hospital" Fan Club Weekend taking place at the Sportsmen's Lodge Hotel and Events Center in Studio City, CA. With four events planned (three on-site and one off-site), fans of the ABC Daytime drama series will have ample opportunity to spot some of their favorite stars. To keep you in the loop on the who's and the what's, Soap Opera Network has compiled the Day One schedule for those looking to attend or for those needing a reminder.
To get things started, the "GH" Fan Club will be hosting the "GH Fan Club Cocktail Kick Off Event," which begins at 7:30 PM and is scheduled to conclude at 10:30 PM PT. Stars from the soap are expected to attend informally. For more information, click here.
Rebecca Herbst (Elizabeth Webber) will be having her annual soiree hosted by the Rebecca Herbst Fan Club. Starting at 9:00 PM PT and running through midnight, the event is looking to raise money for SmileTrain, where "every child born with a cleft – anywhere in the world – should have the opportunity to live a full and productive life." To purchase tickets (if available) and to learn more on the event, click here or here for information on SmileTrain.
Derk and Drew Cheetwood (Max and Milo Giambetti): "The lights will be low, the bar will be open and the music will be playing… a completely relaxed atmosphere for you to unwind from the day's activities! Yes, it's late, but you can sleep when you get home!!" reads the event description for "Late Night with Derk and Drew," the first fan event for the real-life and reel-life brothers. Hosted by YourNumberOneFan, the party kicks off at 10:30 PM and lasts until 1:00 AM PT. To purchase tickets (if available) and to learn more, click here.
Nancy Lee Grahn (Alexis Davis): While taking place off-site at the The Federal Bar, located at 5303 Lankershim Blvd., North Hollywood, CA 91601, and running from 6:00 PM to 9:00 PM PT, Nancy Lee Grahn will be hosting her annual fan club event which "promises to be a great time with a Q&A session, special guests, plenty of personal time to talk with Nancy, get autographs and pictures, and raffles, silent auctions, and more." For more information and to purchase tickets (if available), click here.