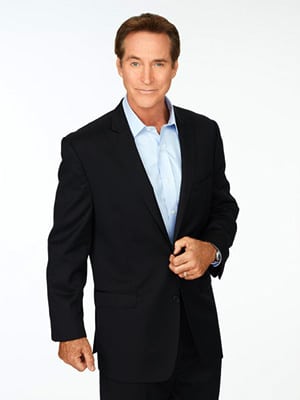 It's no secret (at least depending on who you talk to) that Drake Hogestyn last appeared under contract on NBC's "Days of our Lives" as of the Wednesday, July 17 episode, nor is it a secret that he last taped those scenes in mid-March, but is the actor looking to rally his fans via social media to get him back on the soap? Some of the actors most recent tweets, using sports references, looks to be doing just that as fans are left wondering what's up with Hogestyn and his "DAYS" character, John Black.
Using the hashtag #putmeincoach for the third time since word of his no longer filming at the soap first came to light, the actor used the hashtag twice since. On Saturday, July 20, he tweeted, "Riding the #Days bench in the bullpen I came up with a pretty good screwball. Can't wait to deliver it to Marlena." He did the same just a few short hours ago when he tweeted, "Yankees vs Dodgers tonight and I should be in the line-up…..for the Salem Sluggers!" He subsequently added, "Gotta get off the Salem bench and back in the box so I can jack a long ball off Doc! #take'emdeep." On Thursday, July 25, Hogestyn tweeted, "Lawnmower broke down. Repairing it under a sycamore tree with lemonade and a cool ocean breeze. Not bad but this gearhead should be in Salem."
As policy, "Days of our Lives" does not comment on actor contracts and has not officially announced whether or not the actor is still with the show. Sadly, as a result of Eileen Davidson (Kristen DiMera) leaving the show in the coming months (she last taped her scenes on Tuesday, July 16), it doesn't look like fans will get a proper final scene between the two actors and their characters.