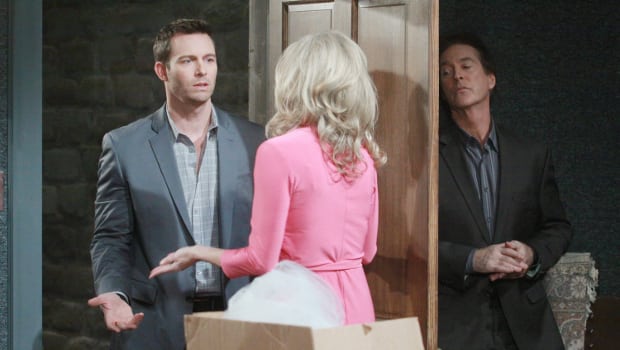 For weeks "Days of our Lives" fans have been asking that question after actor Drake Hogestyn (John Black) tweeted he last taped an episode of the NBC Daytime drama series on March 18 (scheduled to air Wednesday, July 17). In his tweet he said, "Given a chance off the bench, I'm sure I could hit a homer for J&M. #putmeincoach." Fans were given some hope when Soap Opera Digest reported in its June 24 issue that the actor "has reported back to work after a brief hiatus from the show." The report was found under the "Stuff We Know (and shouldn't tell you)" section. Sadly, the mag didn't actually know as Digest semi-retracted its reporting per the Tuesday, July 9 issue citing comments from Hogestyn's daughter, Alex, who took to Facebook to say that her father was not filming again. "[The] report is not true. My dad has not been back filming, I wish he was though!"
According to Jason47.com, the definitive "Days of our Lives" fan archive, Hogestyn has been removed from the "DAYS" credits as of the Tuesday, July 2 episode. "Drake Hogestyn (John) was quietly removed from the credits today, signaling that he is no longer on contract," the website stated. Hogestyn, who regularly follows on screen love interest Deidre Hall (Marlena Evans) in the credits, was also noticeably absent on the Wednesday, July 3 episode.
"Days of our Lives" has yet to issue comment on the status of Hogestyn and his future with the soap.