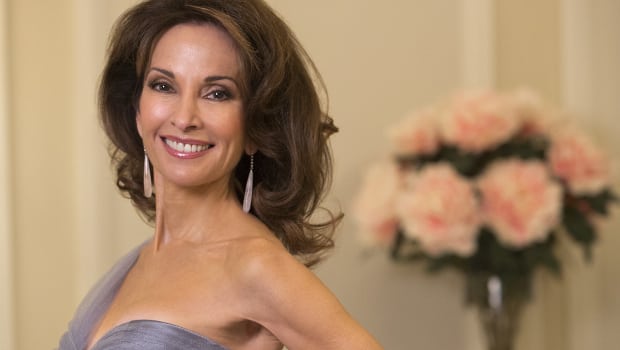 Lifetime has scheduled Sunday, June 23 as the day to catch the series premiere of "Devious Maids," starring Susan Lucci (ex-Erica Kane, "All My Children"), but why wait until then? Hulu has the pilot episode up for your viewing pleasure right now!
The series follows the lives of five ambitious maids who, while working for the rich and famous in Beverly Hills, dream of wealthy lives of their own. Sadly, murder is at the center of their world as one of their fellow maids is murdered and the quintet makes it their mission to find out who committed the heinous crime. The series stars Ana Ortiz ("Ugly Betty"), Dania Ramirez ("Entourage"), Roselyn Sanchez ("Without a Trace"), Edy Ganem ("Livin' Loud") and Judy Reyes ("Scrubs") as the maids, with "AMC's" Paula Garces signed on to portray Flora Hernandez, the murdered maid in the pilot episode. In addition to Lucci, former soap stars Matt Cedeno (ex-Brandon Walker, "Days of our Lives") and Brianna Brown (ex-Lisa Niles, "General Hospital") also appear.
"Devious Maids" premieres Sunday, June 23 at 10:00 PM ET/PT on Lifetime.