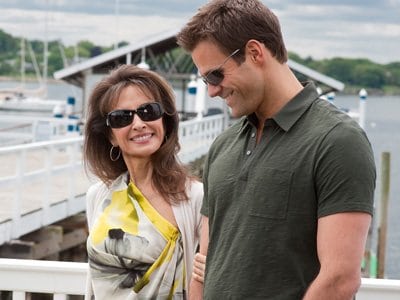 Friday, September 23, 2011 may be the final airdate for "All My Children" on ABC, but Wednesday, August 31, 2011 marked the last date an actor was under contract with the drama series since the filming of the soaps pilot episode in late 1969.
Although "One Life to Live" debuted nearly two years before it, "All My Children" was actually the first soap opera created by Agnes Nixon that was geared towards the ABC Television Network's daytime audience. Initially, ABC thought the idea of "AMC" was too much for daytime television, especially with an untested series creator (Nixon), so the network asked the scribe to conceive a totally different soap opera ("OLTL"). With the success of "One Life," Nixon was given the go ahead to move forward with "All My Children," which takes place in the fictional town of Pine Valley, Pennsylvania. The series debuted as a half-hour program and was owned by Nixon's Creative Horizons, Inc. before being sold to ABC outright in 1975. "AMC" was expanded to an hour long serial beginning in 1977.
After more than 10,700 episodes and 41-years on television, "All My Children" will end its broadcast run on ABC on Friday, September 23, 2011. In its final week and leading to its final moments, "All My Children" will celebrate the rich history and legacy of Pine Valley's favorite families including the Kane family, the Hubbard family, the Martin family and the Chandlers. Nixon has promised a cliffhanger ending that will have the audience excited for the next chapter of her 41-year old sudser. Susan Lucci, who portrays matriarch Erica Kane, will have been the only original cast member from the first season of "AMC" that has remained with the show without interruption since its debut on January 5, 1970.
At this time it is unclear as to who will be returning to the soap when "All My Children" resumes production later this fall/early winter in order to make its grand return when it moves to an online format beginning in January 2012 when Prospect Park takes over production from the Disney/ABC Television Group.