For five days only, fans of Greg Rikaart (Kevin Fisher, "The Young and the Restless") can see the actor take part in "Snapshots," a theatrical benefit that looks to raise funds for the Susan G. Komen 3-Day for the Cure event. Rikaart will be starring in a one-act at benefit, which is scheduled to run from Wednesday, July 10 through Sunday, July 14 at the Stella Adler Theater in Hollywood, CA.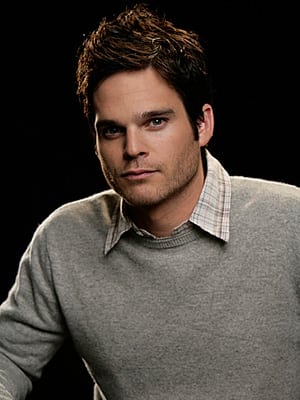 In addition to Rikaart, additional one-acts are written and/or performed by a number of other talented artists including: Robert Sudduth, Marc Cherry, Tim Bagley, Peri Gilpin, Sally Pressman, Erin Cahill, India de Beaufort, Tommy Dewey, Todd Grinnell, Jolie Jenkins, Gloria Calderón Kellett, Yaani King, Lindsey Kraft, Jay Lacopo, Andrew Leeds, Joanna Leeds, Drew Powell, David Scales, Rhea Seehorn Marc Valera, Sara Israel, Gloria Calderón Kellett, Lindsey Kraft, and Kelly Younger.
Komen for the Cure is the world's largest grassroots network of breast cancer survivors and activists fighting to save lives, empower people, ensure quality care for all and energize science to find the cures.
LOCATION: Stella Adler Theatre, 6773 Hollywood Blvd – 2nd Floor. Los Angeles, CA 90028
TICKETS / INFO: Tickets can be purchased for $25 at www.snapshotsbenefit.com/tickets-schedule
DATES: 8:00 PM, PST Wednesday, July 10 through Saturday, July 13 and 7:00 PM, PST on Sunday, July 14.