Holy Smokes, Check Out Anne Heche's New Role!
NBC Universal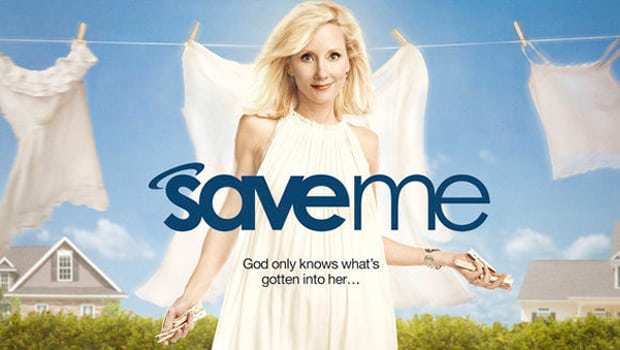 Soap fans can't help but think of Anne Heche as "Another World's" Vicky Hudson, but the busy actress has carved a successful path in primetime and is about to shine in NBC's "Save Me," a new comedy that will have the Primetime Emmy nominee talking to God!
The series stars Heche as an absentee Midwestern wife and mom who, after choking on a hero sandwich in her kitchen and suffering through a near-death experience, is revived and claims to be able to talk to God. Will Beth be able to make amends with her family and all the people she's wronged now that she has God on her side? Or will the holy alliance create more trouble than it's worth? Find out when the show, which also stars Madison Davenport ("Shameless") as Beth's embarrassed and horrified daughter and Michael Landes ("Final Destination 2") as her skeptical husband, premieres on NBC on Thursday, May 23 at 8 & 8:30pm ET.