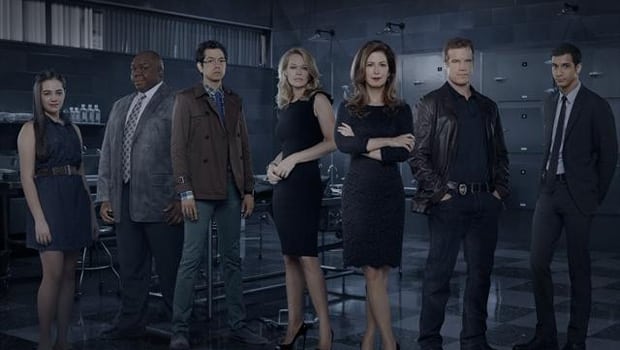 The revival of "All My Children" and "One Life to Live" could be just the start of cancelled network shows finding new homes in other places. Not only will "Arrested Development," a popular comedy Fox cancelled in 2006, continue on Netflix starting Sunday, May 26, but ABC's recently cancelled 'Body of Proof' may get a similar second chance!
According to Deadline Hollywood, the series — which stars "Desperate Housewives'" Dana Delany — is being considered for pickup by TNT, USA and WGN America, and here's why: The show picked up 8.6 million viewers last week alone (several million more than ABC's "Nashville" and "Revenge," two shows ABC decided not to cancel).
But why did ABC even axe the series if the numbers were strong? Soap Opera Network took part in a press conference with ABC President Paul Lee in which he hinted that the network would like to draw a much younger audience overall (something "Body of Proof" has not been doing) and that its branding itself with soapier "upscale" dramas like "Scandal" and "Revenge." But the exec wished the drama well, despite. "I would love to see 'Body of Proof' find a good home for itself," Lee said. "I love Dana Delany."
Look for the final ABC episode of the cancelled procedural to air on Tuesday, May 28 at 10:00 PM ET/PT.