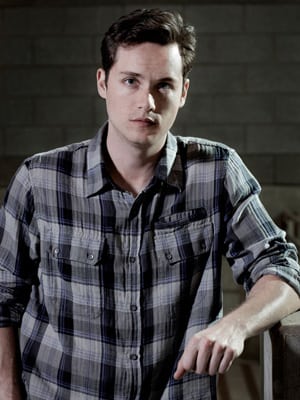 The harrowing real-life case of Jodi Arias has gripped the nation for months, and hot off the heels of the 28-year-old woman's conviction last week for murdering her former lover, Travis Alexander, comes a Lifetime original movie detailing Arias' life and the details behind the killing that shocked America.
"Jodi Aria: Dirty Little Secret" stars Tania Raymonde ("Texas Chainsaw 3D," "Switched at Birth," "Lost") as Arias, an aspiring photographer found guilty of murdering Alexander (Jesse Lee Soffer; Will Munson, "As The World Turns"), who was found nude in his shower with a slit throat, 27 additional stab wounds and a bullet to the head. Look for the horrifying movie, which also stars David Zayas ("Dexter") and Tony Plana ("Ugly Betty"), to air on Lifetime on Saturday, June 22 at 8pm ET/PT.
Prior to the film's premiere, the network will be airing an hour-long documentary, "Jodi Arias: Beyond the Headlines," which will tell the story of Arias and Alexander's tragic relationship in Arias' own words. The real-life special will air tonight, Wednesday, May 22, at 10pm ET/PT, as well as immediately following the premiere of Stoffer's film on Saturday, June 22 at 10 pm ET/PT.