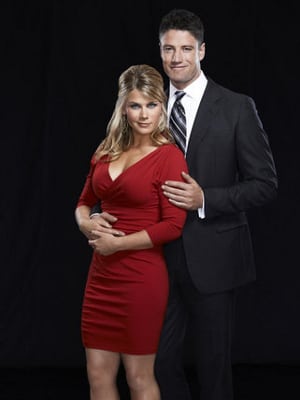 On Tuesday, April 9, NBC premieres the new supersized "Bachelor"-esque reality series "Ready for Love," and NBC's daytime superstars Alison Sweeney (Sami Brady) and James Scott (EJ DiMera) from "Days of our Lives" are giving you a sneak peek of what NBC hopes to be it's next reality hit, but first…it's time for "The Tonight Show."
According to NBC, the two will appear in a skit in tonight's edition of "The Tonight Show with Jay Leno," which Sweeney says will not only make you laugh, but you can also spot Scott in a robe. Now we know you ladies (and some men) will definitely be tuning in after hearing that!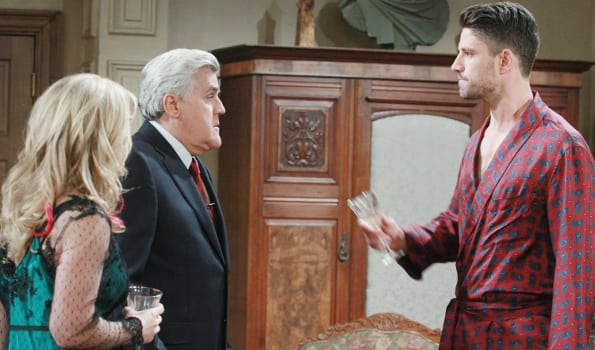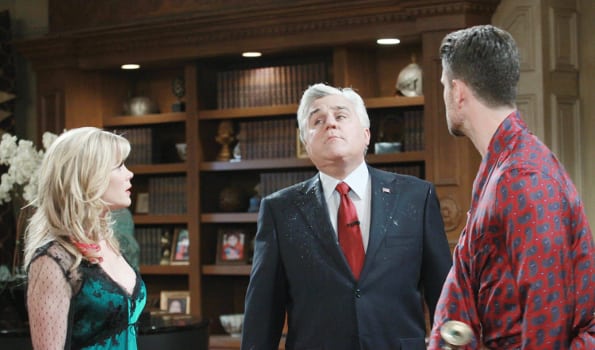 "The Tonight Show with Jay Leno" featuring Alison Sweeney and James Scott airs tonight at 11:35 PM ET on NBC.
James Scott and Alison Sweeney Introduce "Ready for Love":

"Ready for Love" premieres Tuesday, April 9 after "The Voice" on NBC.