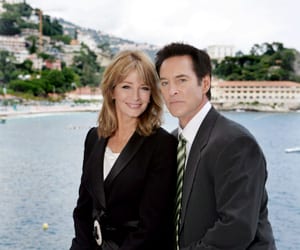 After 45 years on Australian television, The Nine Network has announced that on Friday, April 26 it will broadcast the American daytime soap opera "Days of our Lives" (currently in its 48th year of production) for the final time. In a statement released to TV Tonight, a representive for the network said, "We made a commercial decision not to renew 'Days of our Lives,'" without revealing which program it will replace the drama series with.
In 2007, Nine ceased airing "The Young and the Restless" after 31 years and replaced it with the short-lived daily series "The Catch-Up." The daytime soap was quickly picked up and moved to Arena TV, part of Foxtel, after producer Sony Pictures Television secured a deal.
There is no word yet on Sony Pictures Television's plans to move "DAYS" to another Australian network, but it understood that SPT is looking into all avenues to continue providing "DAYS" in the country.