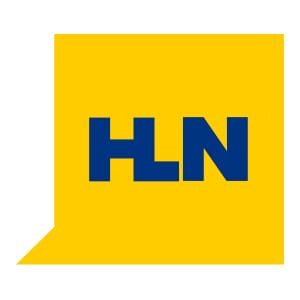 After months of anticipation, the 40th Annual Daytime Entertainment Emmy Awards now have a home. HLN (formerly Headline News) has announced that it plans to broadcast the anniversary celebration live from The Beverly Hilton Hotel in Los Angeles, CA on Sunday, June 16 from 8:00 – 10:00 PM, ET/PT. This marks the second consecutive year in which HLN has broadcast Daytime TV's biggest event.
"Last year, HLN's first-ever presentation of the Daytime Emmy® Awards was the #1 most-watched, regularly-scheduled non-news broadcast in the network's history, and received terrific viewer feedback both on-air and online. Our audiences thanked us for tapping into that vital part of American pop culture," said Scot Safon, Executive Vice President and General Manager of HLN, in a statement.. "HLN is the news channel that focuses on stories at the forefront of the American conversation, and daytime programming often tackles those same themes and stories. We are so happy to again present the program that honors the best work in daytime."
The 40th annual daytime Emmy Awards will be produced by LocoDistro; Gabriel Gornell is founder and the show's executive producer.
"The National Academy of Television Arts and Sciences is very excited to partner again this year with HLN and LocoDistro on our 40th anniversary of the Daytime Emmy Awards," said Malachy Wienges, Chairman, National Academy of Television Arts & Sciences. "The outcome of this partnership will be a creative show honoring all the genres that make Daytime Television part of our daily lives."
"Daytime TV doesn't have fans—it has personal relationships between hosts and viewers five days a week. And because of this five days-a-week relationship, there is no stronger connection with audiences in all of entertainment—And we're going to celebrate 40 years of it from Talk Shows to Soaps," said Gornell.
Celebrating its 40th year this year, the Daytime Emmys is probably best known as the event of the year for daytime soaps, but it also honors talk shows, game shows and many more categories, including the internet! In 2011, Chrystal Chappell ("The Bold and the Beautiful, "Days of our Lives," and "One Life to Live") took home the award for Outstanding Special Class Format Daytime for her online series "Venice."
Game show icon Monty Hall and legendary producer Bob Stewart will be honored with this year's Lifetime Achievement Award.
Viewer integration will be part of the presentation with featured segments on air and online at HLNtv.com, HLN announced.