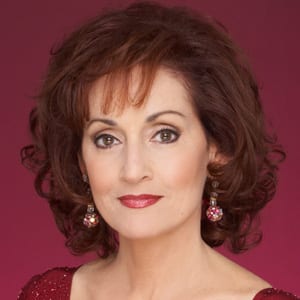 When the official "One Life to Live" cast photo shoot was unveiled last month Robin Strasser was one of two contract cast members (Hillary B. Smith being the other) not in attendance at the Sleepy Hollow Country Club with the rest of her c0-stars.  However, it was pneumonia and not a snub from her new bosses that kept "One Life's" grand dame from getting her close-up.
Strasser, who has been battling with the bug for the past several weeks has made numerous tweets about her weakened physical state as of late. Last Friday she noted that, according to her doctor, it would be "4 to 6 weeks to regain my strength. OY, how can I return to Llanview without strength? Clearly worried-don't want to let team down." But with "One Life to Live" beginning production only three days later, it appeared as if her illness would have proved problematic.
However, Prospect Park was quick to work with Strasser to resolve her scheduling dilemma by pushing the taping of her first scenes back a week.  On Monday the actress tweeted, "I begin taping #OLTL next week-#ProspectPark adjusted [my] schedule to give me more recovery time-PNEUMONIA's harsh-but they think I'm worth it." In the meantime, she has been shopping with long-time "One Life" costume designer Susan Gammie for some outfits for Dorian. "Had big treat shopping w/ @SusanGammie for #Dorian finery…The BEST will always do:) Return of #OLTL IS THE BEST!" stated Strasser. Adding, "Going #DORIAN for my COSTUME FITTING. Got "jitters", can you believe? It's been TWO long years since I've had the privilege to PLAY her. YAY"
Strasser's onscreen niece Kassie DePaiva (Blair Cramer) recently confirmed rumors of Gammie continuing with the show in its online format when asked by a fan, tweeting "Yes she is… Multi Emmy award winning costume designer. We are so lucky!"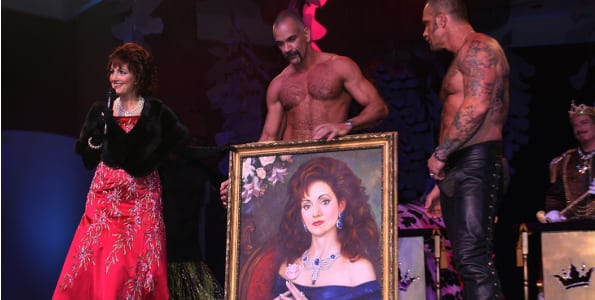 As for Strasser, when she returns to Llanview next week, she isn't coming back alone. In typical Dorian fashion, Strasser tweeted earlier this month that the infamous portrait of her alter ego would soon become a fixture of her new Llanview home at Prospect Park, saying "OH YEAH–the PORTRAIT IS IN THE HOUSE:) BRINGING it to Stamford, Conn. for taping #OLTL @ProspectPark RENEWAL-YAY!  I have to thank @EddieAlderson & @TomD'Angora for SAVING the portrait–too long a story for a tweet.  TY2 "
She then went on to say "FOUND #DORIAN treasures-that I happen to either own–or "have possession of" Is that a euphemism for "sticky mitts"? @JudgeJudy ruling?  SERIOUSLY-I'm good:) I OWN almost all treasure I tweet of:) I'll be responsible–and let prospective employer @ProspectPark know I'm holding."
Fans may recall that the portrait remained at the top of the staircase at Dorian's mansion La Boulaie for  several years from the mid-1990s until Strasser left "OLTL" in 2000.  It has only been used occasionally during her last stint on the show (2003-2011), most notably during "One Life's" 2009 spoof of "Grey Gardens" where Dorian and Blair took on the roles of the deceased reclusive New York socialites Edith Ewing Bouvier Beale and her daughter of the same name.