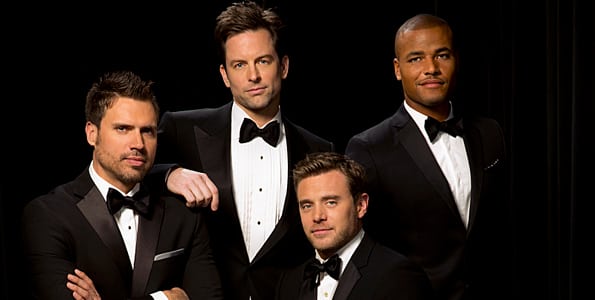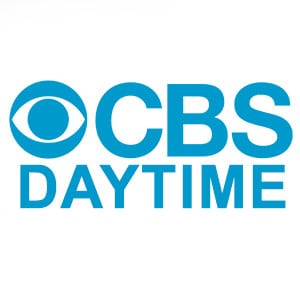 On Tuesday, March 26, CBS' "The Young and the Restless" will celebrate its 40th anniversary and in honor of the event, stars from the daytime drama series will be popping up on multiple CBS Daytime programs.
As previously reported, Peter Bergman (Jack Abbott), Melissa Claire Egan (Chelsea Newman), Amelia Heinle (Victoria Newman Abbott), Joshua Morrow (Nicholas Newman), Michael Muhney (Adam Newman), Melody Thomas Scott (Nikki Newman), Michelle Stafford (Phyllis Summers) and Kristoff St. John (Neil Winters) will appear on the Monday, March 25 celebratory edition of "The Talk."
Prior to the airing of "Y&R's" 40th anniversary episode on Tuesday, March 26, fans can catch the soaps longest-running cast member Jeanne Cooper (Katherine Chancellor) along with some of the shows sexiest men on "The Price is Right." The sexy will be brought to by Lamon Archey (Mason Wilder), Marco Dapper (Carmine Basco), Ignacio Serricchio (Alex Chavez) and Redaric Williams (Tyler Michaelson), who will all take part as guest male models. The actors will present "Y&R" 40th anniversary-themed showcases to "Price" contestants.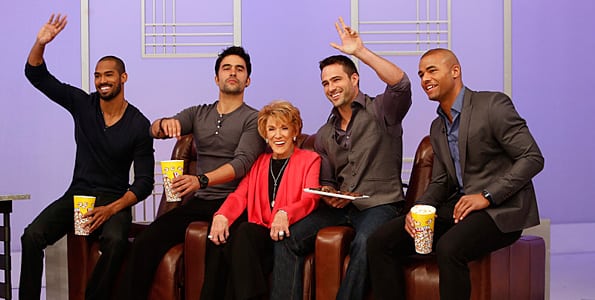 "Let's Make a Deal" gets in on the action on Tuesday, March 26 when it provides a special deal involving "Y&R" themed trivia.
In primetime, several CBS personalities and stars have taken part in promotional spots airing on the network itself as well as on CBS.com, which congratulates the soap on its 40th year on television. Participating stars include Michael Chiklis ("Vegas"), Kat Dennings and Beth Behrs ("2 Broke Girls"), Michael Emerson and Taraji P. Henson ("Person of Interest"), Billy Gardell  ("Mike and Molly"), David Spade ("Rules of Engagement"), Michael Weatherly ("NCIS") and "Y&R" alum Shemar Moore ("Criminal Minds").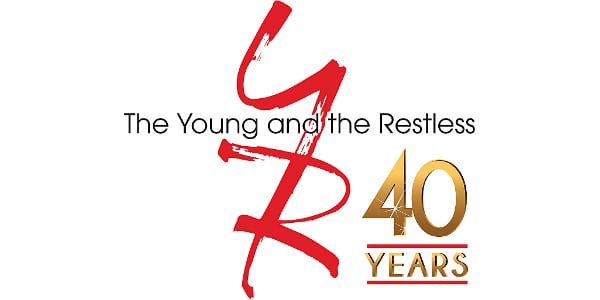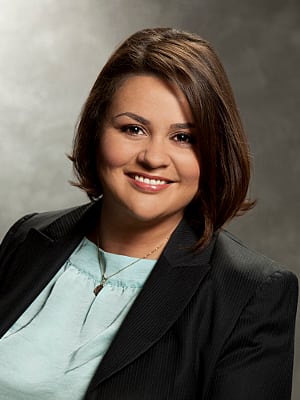 "A series airing for 40 years is an incredible feat, but one that has been #1 for the past 24 years as well? That is absolutely remarkable," said Angelica McDaniel, Senior Vice President, Daytime, CBS, in a statement. "It is a testament to the talent and hard work of our cast, crew and production staff and the loyalty of our viewers. Congratulations to all on this phenomenal achievement and for continuing to put out compelling, inspiring episodes of television week after week."
"It is an honor to serve as Executive Producer of 'The Young and the Restless' as we cross this remarkable milestone," said Jill Farren Phelps. "We greatly appreciate the continued support and enthusiasm from our audience and are excited to say that our best years are ahead of us.  Stay tuned!"
"For 40 years, 'The Young and the Restless' has delivered solid storytelling, engaging characters and top production values to loyal viewers and we're proud to be celebrating this significant milestone," said Steve Kent, Senior Executive Vice President, Programming, Sony Pictures Television. "We congratulate everyone who has contributed to this substantial achievement."
Beginning Monday, April 1, CBS.com will launch the "'Y&R' Monte Carlo Watch & Go Sweepstakes,"which will find one lucky fan and a guest winning a trip to the Monte Carlo Television Festival in June.  The winners will attend, among many other highlights, a star-studded exclusive "Y&R" 40th Gala Party and an intimate afternoon tea with members of the cast.
"The Young and the Restless" airs Weekdays from 12:30-1:30 PM ET/11:00 AM-12:00 PM PT/CT on CBS.