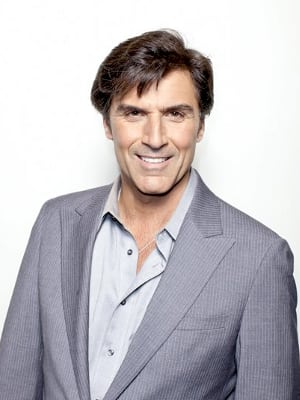 When "All My Children" stars originally signed on to the A Tribute to Pine Valley tour, they viewed it as their last opportunity to say heartfelt, personal goodbyes to their most loyal fans. But now, with the show set to debut on TOLN on Monday, April 29, they're looking at the tour dates as chances to party! And guess what? Two more celebratory Tribute dates have been added!
You can catch Walt Willey (Jackson Montgomery), Alicia Minshew (Kendall Hart Slater), Vincent Irizarry (David Hayward), Darnell Williams (Jesse Hubbard), Debbi Morgan (Angie Hubbard) and Jacob Young (ex-JR, now "The Bold and the Beautiful's" Rick Forrester) on Saturday, April 27, at the Sarasota Opera House in Sarasota, Florida, as well as on Sunday, April 28, at the Seminole Casino in Coconut Creek, Florida.
"The fans right now are very excited," says Irizarry. "Going to the Tribute, this last one… was amazing. It's very exciting for everybody, the fans especially."
For more information on both dates, including ticket prices and times, visit A Tribute To Pine Valley's official website.