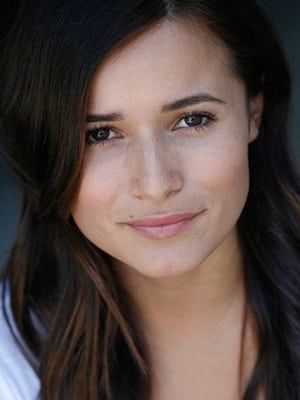 According to a tweet by Robert Adamson, who portrays Noah Newman on CBS' "The Young and the Restless," daytime newcomer Jhoanna Flores has joined the cast in an as yet to be determined role. "@ jhoannamarissa  welcome to #YR.. I'll keep it under wraps for now who she's playing. But she's doing a great job!" read Adamson's tweet.
It is widely expected, that Flores will be portraying Adriana Stone, Noah's ex-girlfriend.
Flores' acting credits include stints on ABC Family's "Greek," CBS' "Criminal Minds" and the 1990's ABC sitcom "Two of a Kind." Flores appeared in the 2007 film "Her Best Move" with Daytime Emmy Award winner Drew Tyler Bell (ex-Thomas Forrester, "The Bold and the Beautiful").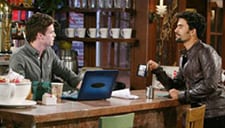 In related news, Ignaccio Serricchio has joined the cast as Alejandro "Alex" Chavez, a New York City detective looking for details on Adriana. The actor debuted on the Friday, December 7 episode when he showed up at Noah's home asking questions about the mysterious girl. Serricchio previously portrayed Diego Alcazar on ABC's "General Hospital," which was helmed at the time by current "Y&R" executive producer Jill Farren Phelps. Serricchio also appeared along side Adamson on ABC Family's "Lincoln Heights." Adamson recently tweeted a picture of himself and Serricchio "watching ourselves, watch our scene from 'Lincoln Heights.'"
A "Young and Restless" spokesperson was unavailable for comment at press time.