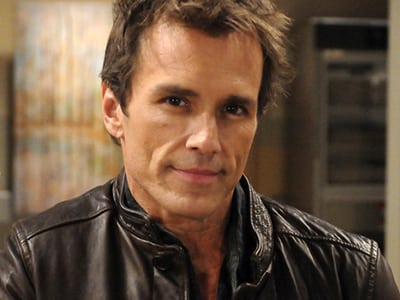 Scott Reeves, who has portrayed Dr. Steven Lars Webber on "General Hospital" since 2009, has announced via his Twitter account that the ABC series has released him from his contract and that he will last air on the soap sometime in February.
"Hey guys, u know how much u mean 2 me and I wanted u 2 hear it from me. I was let go from GH today and my last day should b in Feb sometime," said Reeves in a Twitter posting shortly after 9:00 PM PST on Wednesday, December 12.
Reeves' posting capped off a day of tweets directed towards his fans that began with the message, "You guys have been amazing! Love you all!;)," which was followed up with the tweet, "Love you all! Looking forward to seeing what God has next!!" A few hours after that Reeves re-tweeted a bible verse which read, "God brings great salvation. -Psalm 18:50 (please retweet)."
Prior to joining "GH," Reeves had portrayed the role of Ryan McNeil on CBS' "The Young and the Restless" over the course of ten years. Earlier this year he appeared in an episode of ABC's "GCB." The actor is married to Melissa Reeves (Jennifer Horton, "Days of our Lives") in real-life.