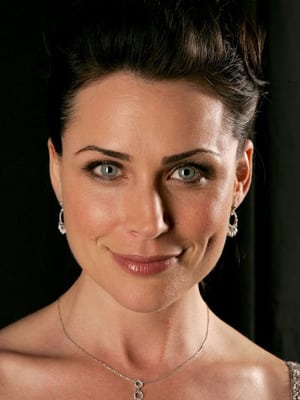 As we previously reported, "General Hospital" alum Rena Sofer (ex-Lois Cerullo) is "The Bold and the Beautiful" bound and set to play Quinn Fuller, a jewelry designer and the mother of Darin Brooks' Wyatt Fuller. But Bradley P. Bell, the show's executive producer and headwriter, reveals that there's more to the story!
"Rena's powerful screen presence and vast range as an actress is what intrigued me most," the exec says of why he chose the "Heroes" star for the upcoming dramatic storyline in which she'll take part. "I look forward to challenging Rena with this role."
As for what to expect when Sofer hits the screen on Friday, July 12, all you need to know is this: She's got one hell of a secret, and it's going to create quite an impact when it finally blows!