When "One Life to Live" went off the air just over a year ago it was my favorite daily drama and it had been for quite some time. So, while the show's ratings were rising, it was quite a shock to learn it had been canceled in 2011. I would be lying if I said I wasn't nervous with the series coming back, but this time without executive producer Frank Valentini and head writer Ron Carlivati.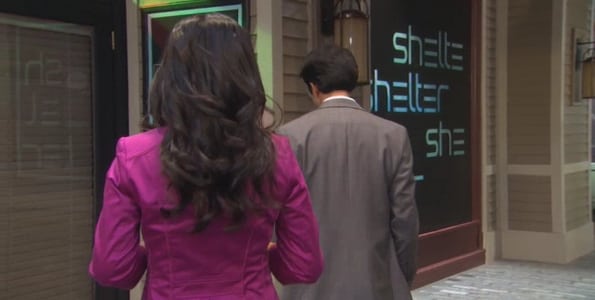 I can honestly say after viewing the premiere episode at the big launch event in New York City, most of my worries were gone. It instantly felt like we were back in Llanview. Could it be because it never really felt like "OLTL" was gone since it continued on via "General Hospital" in Port Charles? That may have helped some, but in the end it comes down to the writing.
Thom Racina has done a brilliant job bringing the show back to life. The integration from "GH" went seamlessly and "OLTL" feels like it has picked up right where it left off.  The carryover from the stories involving the "One Life" characters on "GH" has integrated into the show perfectly and taking off on their own without any hesitation. Not only have these stories picked right up, but the entire show has instantly come together like it hadn't been gone at all.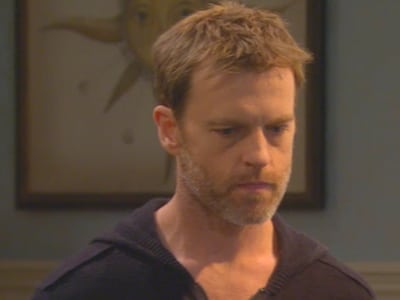 Of course, my favorite moment was the instant return of Trevor St. John as Victor Lord, Jr. While we all expected it would eventually happen, it was a pleasant surprise to see it on the first episode. When Victor was "killed" off the ABC version of "OLTL," I was disappointed we didn't get more interaction between Victor and Todd. Any scene Roger Howarth is in as Todd Manning is a favorite of mine. So the fact that we can revisit a Todd and Victor story has huge potential and is something I look forward to.
Victoria Lord (Erika Slezak), Clint Buchanan (Jerry verDorn), Dorian Lord (Robin Strasser), David Vickers Buchanan (Tuc Watkins), Bo Buchanan (Robert S. Woods) and Nora Buchanan (Hillary B. Smith) all gave off the impression that we just left them last week. Meanwhile, I honestly had never seen Corbin Bleu (Jeffrey King) acting in anything before, but I do think he fits in well as a reporter at The Banner.
The new set for Shelter is quite impressive. However, the idea of people of all ages attending the same club at the same time is not.  I know as a teen the last place I would go to hang out would be any place my parents would be. But apparently Shelter is not based on any one particular age group as everyone in the town seemed to be spending their evening there. While the launch party made sense to kick off the show, lets just hope everyone was there to support the opening of the new club and its owner, Blair Cramer (Kassie DePaiva), and nothing more.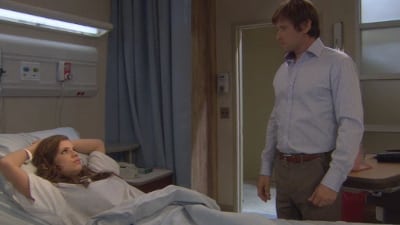 Speaking of Shelter, how brilliant was Kelley Missal as Danielle Manning this week? Loved her interaction with Howarth as her character talked to her father, who she hadn't seen in quite some time. They instantly had chemistry, but that shouldn't be surprising as Roger can make just about anyone or anything look good in a scene with him. I look forward to more scenes of the two together.
My biggest critique of the show this week was the lack of shock in Victor's return and people not questioning where he had been. I am willing to let it slide for now because I am hoping that its part of the story planned in the coming weeks. Either that or the town has just been desensitized to people coming back from the dead.
I honestly did not think a show that had went off as my favorite could return in the same capacity. But somehow with a whole new set of writers and a new executive producer (Jennifer Pepperman), they managed to pull off what I feared was impossible. Sometimes it feels good to be wrong.