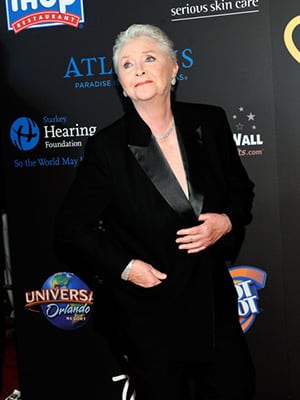 As previously reported, Susan Flannery is leaving CBS' "The Bold and the Beautiful" after 25 years portraying the role of Stephanie Forrester on the world's most watched daytime drama series. With today's airing factored in, more than 6,450 episodes of the soap will have aired since she debuted on the series (she started airing on the show's second episode on March 24, 1987).
In celebration of Flannery, Executive Producer and Head Writer, Bradley P. Bell will be tweeting live during today's east coast broadcast (1:30 PM ET) via the show's official twitter handle @BandB_CBS.
In addition, fans are being asked to tweet live with the hashtag #TeamStephanie as a way to support the character.
After the show airs tell us your thoughts on how they said goodbye and what the character and the actress meant to you.