Port Charles is always filled with excitement and Friday's episode was no exception.
AJ made bail due to Monica putting the mansion up for collateral. However, he is wearing an ankle device to keep him at home. Tracy used this to her advantage to set him up by pretending Sam called that there was an accident involving Michael. Of course, AJ was right there when Tracy *received* the call and took his ankle bracelet and raced to Sam's to find Michael. Michael was just leaving as AJ got there and knew right away he was set up. I love the comeback of AJ and the fact that the Quartermaine's have a front burner storyline again.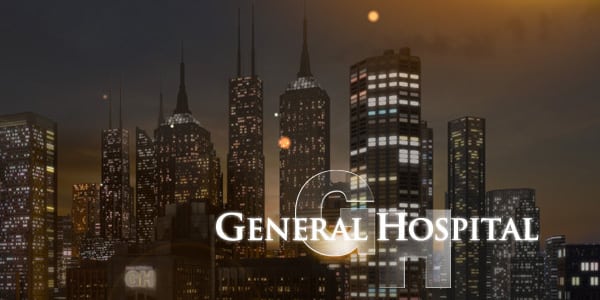 Robert and Lulu were able to reach Olivia at the hospital to get help on who "Duke" really is. She gave a description from her vision and Elizabeth drew the face of Faison as a result. So Robert will certainly not let this go now.
Sabrina was talking to Elizabeth about her "crush" on Patrick and he overheard and after being put on the spot by Patick she said her crush was Steven Webber. Patrick was understanding and compassionate upon hearing this and it made her crush on Patrick bigger; if that is even possible. I love the newfound friendship of Sabrina and Elizabeth and hope that it grows and that they make the Nurse's Ball a reality again.
Maxie finally revealed to Spinelli that she was in love with him. Spinelli didn't have too much of a reaction except sheer surprise, I just hope he doesn't hurt Ellie. I think Ellie and Spinelli make a super couple. They are funny, loving, and compatibile.
Anna arrived early for her date with "Duke". Faison managed to stall her and charm his way to dinner and they shared a deep kiss. I just hope this storyline ends soon and Robin and Anna are both saved.
Have a great weekend and take care!