This week on GH was full of surprises and action packed. The show keeps getting better and better in my opinion.
Faison was revealed to be the mask man behind Robin 's capture and the face of Duke. It was also revealed he is holding Duke as well.
Luke went to Turkey to see if Duke's story checked out and it did. However, he is in a Turkish prison and sent Robert to PC to tell Anna the details. Robert is also skeptical; tells Anna so and wants to get to the bottom of what Duke is hiding. Robert arrives at the Haunted Star to tell Lulu of Luke's whereabouts and she begins telling him of Olivia's vision of Duke with a different face. They meet up with Olivia at the hospital and Elizabeth sketches a description. FAISON!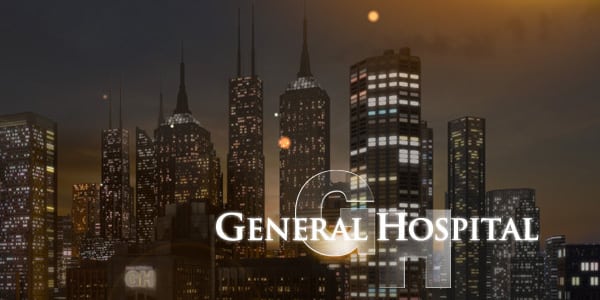 I love Elizabeth and it was good to see her with Sabrina. The fact that they brought up the Nurse's Ball and have begun planning it will sure to be fun to watch. She is also helping Sabrina with her crush on Patrick after finding that out this week.
Teresa Castillo shines as Sabrina this week with her scenes with Emma and Elizabeth. her imitation of Dr. Britt Westbourne and her relationship with Patrick was hysterical.
Patrick and Britt almost brought their relationship to the next level; but Patrick revealed he wasn't ready. I was very happy about this. She took it well; but I do not see her waiting to long to make her next move.
Unlike Britt and Patrick; Ellie and Spinelli did bring their relationship to the very next level. Maxie found out her new roommate and ex boyfriend had done so and decided to let her true feelings known to Spinelli. He was somehwhat shocked. It will be interesting to see if he reciprocates or not. I like Ellie and Spinelli together; just hope he doesn't hurt her.
Have a great weekend and week ahead! Take care!