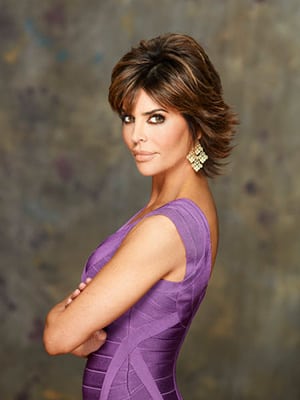 The Huffington Post is reporting that Lisa Rinna is departing NBC's "Days of our Lives" nearly nine months after returning to the set of the daytime drama series in the role of Billie Reed, which she originated back in 1992.
"She's leaving so she can do all of the 500 other things she loves to do. [She's working on] her Belle Gray line for QVC, she's writing another diet and fitness book, plus she's developing a vitamin supplement line and lingerie line," an anonymous friend of Rinna's told the Post. "She's also in talks to do a panel-type talk show."
Rinna began filming again at "DAYS" in December, but didn't hit the air until early March as the series currently films three months ahead of airdate. In announcing Rinna's return last October, the Post said, "Lisa is doing a James Franco," referencing Franco's guest role on "General Hospital." "There is something full circle about bringing her back to the role that made her famous and now harnessing her celebrity to secure the future of the show." Unfortunately for Rinna, her return left her with not much to do as her character was given very little material to work with, especially as evidenced by the recent DAYSaster that took place before the Olympic break.
A "Days of our Lives" representative was unavilable for comment at press time.