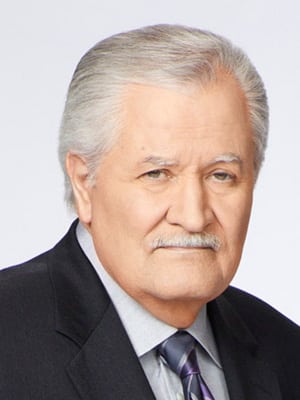 (this piece includes editorial commentary…you've been warned!)
John Aniston (Victor Kiriakis, "Days of our Lives") was the last to learn that daughter Jennifer Aniston ("Friends") was engaged to long-time boyfriend Justin Theroux, reports Celebuzz.
"It's the first I've heard about it," said Aniston to the website on Sunday, August 12. "It's a surprise to me. I'll have to look online. When I find out more, I guess I'll tell you!" he continued. When learning the engagement was in fact real (publicist confirmed and all), and how the engagement took place, Aniston said, "It sounds very romantic." For reference, a representative for Theroux told People Magazine, "Justin Theroux had an amazing birthday on Friday, receiving an extraordinary gift when his girlfriend, Jennifer Aniston, accepted his proposal of marriage."
Personally, it does seem a little odd that Aniston didn't tell her father before telling the world, and that Theroux didn't ask his permission first (it's still a tradition in some circles). Let's just hope he's asked to at least walk her down the aisle before he learns they were married in some remote location from another website or publication.
Otherwise, congrats John!