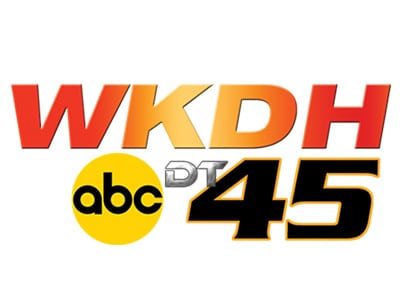 Citing poor financial conditions, ABC affiliate WKDH, located in Houston, Mississippi and serving the Columbus, Tupelo, and West Point television markets, will cease operations at the end of this month.
"It is with extreme regret, remorse, and disappointment that we must make the following announcement. Due to financial conditions in recent years, effective at 11:59 p.m. on August 31, 2012, WKDH will terminate operations for the foreseeable future," Southern Broadcasting, Inc., licensee of WKDH through its local marketing agreement (LMA) deal with NBC affiliate WTVA, said in a statement on the affiliates website. "It has been our pleasure to have served you and provided you with the highest quality of service and programming in the Columbus-Tupelo-West Point television market since we launched broadcast operations in 2001, and through the complex conversion to high definition television in 2007. We wish to thank you, our loyal viewers and all those individuals who helped in our efforts to serve the public interest, for your support over the years."
WKDH, Channel 45, began operations in June 2001, nearly six years after station WVSB (now known as WLOV) transitioned into a FOX affiliate and left the area without an official ABC affiliate. During that time period cable providers sifted ABC signals from Memphis, Tennessee affiliate WPTY.
WKDH did not air any local programming as its primary service was in providing viewers with ABC's content. Outside of ABC's programming, the station aired the syndicated programs "Rachael Ray," "The Nate Berkus Show," "The Wendy Williams Show," "Access Hollywood," "The Insider" and "Entertainment Tonight." WKDH also aired re-runs of "America's Funniest Home Videos," "Frasier" and "Grey's Anatomy."
ABC has not announced how it plans to accommodate those affected viewers in the television market.