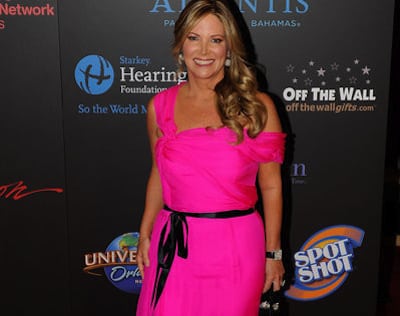 In a posting on her facebook page yesterday, following the announcement by Sony Pictures Television and CBS that Jill Farren Phelps and Josh Griffith, Jr. would be stepping in to replace her, Maria Arena Bell stated that she was "mystified" as to why she was being let go as executive producer and head writer of "The Young and the Restless."
"So it was announced today [July 26, 2012] I am leaving Y and R… the show I have loved so much for so long. It is the legacy of my father in law… my mother in law… and all the Bells. The show has been my heart and soul. I loved working with the most talented writers in TV who were also the most wonderful human beings I know. They became a second family and my best friends. I loved the cast and crew. I am extremely sad to go because there are more stories I could have told. So much more I wanted to do," said Bell. "My ratings are strong… each week stronger than last year. The show is in a great place creatively. We are number one by the greatest margin in the show's history and have been consistently while I've been there. Under no one else's tenure as head writer exec producer have we won every demographic for so long. I am just shy of five years at the helm. It has been an amazing ride. So why am I leaving? I am mystified as are my cast and crew."
Editor's Note: "The Young and the Restless" has been down year-to-year in most rating categories as the current television season progressed more than it has been up, which is a direct contradiction to Bell's statement above. Additionally, "Y&R" has hit or tied all of its series lows during Bell's tenure including this season.
Bell's statement continued with the following:
"There have been a lot of tears shed in the last few days… by me and by my loyal staff and by our iconic actors. I was not given a reason and in fact I have heard nothing from Sony or CBS. They sent me a message through my husband Bill who had the terrible job of conveying that they'd gone around him and were letting me go. I fought hard for my vision and to keep the show on track with the characters that matter to the audience. Maybe I fought too hard. But I am glad I did. I never compromised on what I believed in. I never dumbed down the storytelling. I walked in the door at Y and R in 1988… as a young writer getting her first job. Today I leave there knowing it was one of the greatest experiences of my life. I love you Y and R. Your story was my life story too. And to Victor… Nikki… Jack… and Kay… I will miss you."
Bell's facebook message was first posted on the CBS Soaps in Depth website.