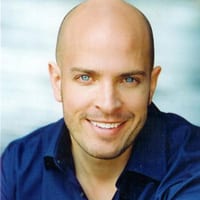 (SoapOperaNetwork.com) — Former "General Hospital" and "General Hospital: Night Shift" star Graham Shiels (ex-Cody Paul) will appear on the Sunday, July 22 episode of TNT's "Leverage."
The actor will portray Craig Marko, who is a "bruising, yet emotionally bruised, minor league hockey player," according to the actor. This will be the first time he gets to do more than than grunt work in Hollywood.
Episode Description
The "Leverage" crew helps a veteran hockey player who thinks team management is trying to get him injured on purpose but discover their real intentions are far more ominous.
"Leverage" airs Sundays at 8:00 PM ET/7:00 PM CT on TNT.