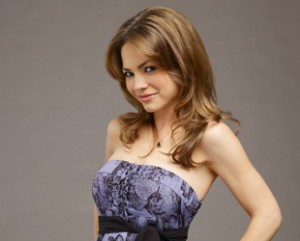 (SoapOperaNetwork.com) — A look at what's happening on "General Hospital" during the week of February 13, 2012.
THIS WEEK ON: GENERAL HOSPITAL
Ewen and Matt battle over Elizabeth on Monday, February 13. Maxie makes sure Elizabeth pays the price. Matt goes off on Maxie. Kate makes a shocking admission to Sonny. On Tuesday, February 14, Carly and Kate butt heads over the Benefit. Ewen reveals a secret to Ethan on Wednesday, February 15. Maggie takes action to get a rise out of Steve. Michael and Shawn bond. Shawn works up the courage to ask Carly out on a date. Delores turns to Johnny for help. Shawn confronts Carly about her feelings for Johnny on Thursday, February 16. TJ makes big "plans" to play while Alexis and Shawn are away. Alexis asks a shocked Molly to be her "date."
The Inside Story: Mystery Diagnosis
Jason takes Sam's words to heart and returns to the hospital for medical care. Soon his thoughts return to Franco and he suffers another episode. Robin and Patrick explain their findings to Jason. Robin and Patrick return home to a welcome surprise. Sam finds another DVD from Franco. Jason shares important news with Carly on Wednesday, February 15. Robin makes Jason a promise. How did Franco get his hands on the footage from Jason's past? Patrick and Robin's connection stenghtens as they work together to help Jason. Jason, Sam and Monica discuss the future. Patrick searches for Robin.
A Closer Look: Fathers and Sons
Dante and Lulu discuss how the Pulmonary Research Benefit Ball will effec his relationship with Sonny. Meanwhile, Johnny's relationship with his "father" remains rocky. Dante believes Johnny and Sonny are both using the Benefit at the Metrocourt as a cover for more ominous plans. Everyone gathers at the Metrocourt for the Pulmonary Research Benefit Ball. Sonny and Johnny face off. On Friday, February 17, a gloved hand aims a gun at Sonny and Dante.
GH ALERTS: WEEK OF FEBRUARY 20, 2012

Maxie struggles to keep Matt from Elizabeth.
Kate makes a important decision about her future.
Tracy, Edward and Anthony discuss family history.
Dante struggles to prevent the mob war from escalating.