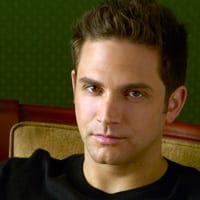 (SoapOperaNetwork.com) — "General Hospital" DVR Alerts for the Week of January 16, 2012.
GENERAL HOSPITAL: DVR ALERTS
Monday: Patrick calls Robin. Shawn discovers Sonny. Lulu confronts Ethan.
Tuesday: Tracy is upset at recent events. Matt gets uncomfortable with all the attention Ewen is paying Elizabeth. Carly and Johnny make plans.
Wednesday: Spinelli gets news about a mysterious fire. Maxie and Elizabeth spar. Steve and Olivia spend some quality time together… only to be interrupted.
Thursday: Johnny makes a shocking discovery. Tracy is trapped. Dante and Lulu are happy together.
Friday: Jax gives Michael father-like advice. Sonny goes to see Johnny. Olivia and Kate confide in one another.