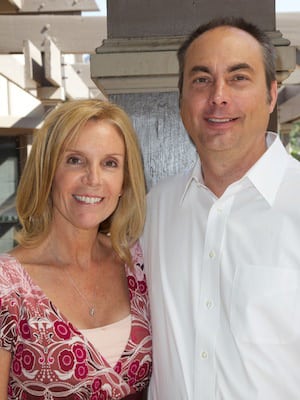 On Tuesday, January 22, Prospect Park provided soap fans with casting, writing and production updates for its soaps "All My Children" and "One Life to Live." While the company officially confirmed that Susie Bedsow Horgan and Thom Racina would be helming "OLTL," the status of who'd be leading "AMC" remained unclear. Today, Soap Opera Network can confirm that former "Days of our Lives" Head Writer Marlene McPherson has been named Head Writer of Prospect Park's online version of "All My Children."
While rumors had been running rampant for weeks, Soap Opera Network held off on reporting her heading up "AMC's" writing team due to the lack of solid intel. Details on whether McPherson will be receiving a co-head writer as "One Life to Live" has with Horgan and Racina remains unclear. A formal announcement from Prospect Park is expected in the coming weeks.
McPherson, along with former "Days of our Lives" co-head writing partner Darrell Ray Thomas, won the Daytime Entertainment Emmy Award for Outstanding Drama Series Writing Team for their 2011 work on the NBC daytime drama series. They shared the award with Dena Higley and Christopher Whitesell.