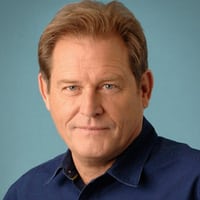 (SoapOperaNetwork.com) — When "One Life" fans last saw Charlie Banks (Brian Kerwin) earlier this year, he was leaving town in disgrace after his love affair with Echo DiSavoy (Kim Zimmer) was exposed, ending his marriage to Viki Lord (Erika Slezak). However that isn't stopping him from creeping his way back into Llanview.
The November 8 print editions of both Soap Opera Digest and Soap Opera Weekly are reporting that Kerwin, who last aired on May 11 after nearly four years on the show, will be returning to the show later this year. While it is unclear what brings Charlie back to Llanview, Kerwin's scenes are expected to air sometime in December.
In other news…
It looks like Brody (Mark Lawson) may be about to have a little more family joining him in Llanview, as there are reports that Kate Miller will be reprising her role as Brody's sister Nadine Lovett for a couple of episodes later this fall. Nadine was last seen in 2009 when she was forced to hold her brother hostage under the direction of an unknown man, who turned out to be Mitch Laurence (Roscoe Born).