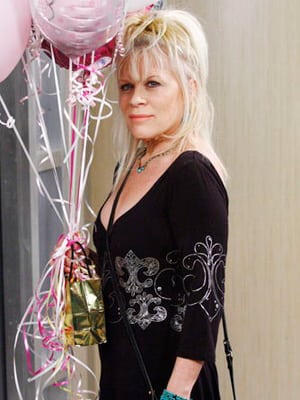 (SoapOperaNetwork.com) — "One Life to Live" DVR Alerts for the Week of December 5, 2011.
ONE LIFE TO LIVE: DVR ALERTS
Monday: Aubrey tells Rex a secret about Cutter. Todd is nervous when Calmar is brought in for questioning. Starr's actions may come back to haunt her.
Tuesday: Cutter and Stacy visit someplace from Gigi's past. Roxy learns her favorite soap has been canceled. Viki and Clint come together in a kiss.
Wednesday: Roxy resorts to drastic measures to save her show. Shane wants justice for his mother's death. Noelle has a proposition for Viki.
Thursday: Shane is surprised by what Rex has to say. Bo leaves John with some food for thought. Shane wants Neela to do his dirty work.
 Friday: Clint is shocked to learn Viki is leaving Llanview. Someone unexpected stops by Llanfair. Tomas makes contact Blair.