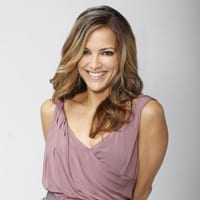 (SoapOperaNetwork.com) — This week has been full of well deserved tributes, accolades and goodbyes to a 41-year old television institution, "All My Children." Lost in the avalanche of interviews with the actors who have contributed their talents to the popular soap opera may have been several of the shows most popular actors sharing if they have been asked to follow it to the internet and if they're willing to. The production company that has licensed their soap opera, Prospect Park, has recently stepped up talks with "AMC's" cast members locking in deals with Cameron Mathison (Ryan) and Lindsay Hartley (Cara). Where do "AMC's" other popular stars, including their biggest star Susan Lucci (Erica), stand on moving to the net? Continue reading to find out.
Fans may have felt a renewed sense of doom when Deadline.com turned up with a scathing report about Lucci and Prospect Park failing to come to terms due to the superstar trying to "gouge" the production company thus endangering the daytime drama's future. Coincidentally, that report came out in the days following the paperback release of her memoir, "All My Life." The book contains a new chapter where the respected actress reveals her not so positive true feelings about ABC Daytime's top brass. This Friday, the stunning 64-year old actress talked to NPR about her career and her future with "AMC." Lucci revealed that she is still in negotiations with Prospect Park and is currently "waiting for a response" to terms she has put on the table. The popular actress shares that she'd love to continue with the soap that she help put on the map. She asserts that "[her] heart is there with Agnes Nixon, Erica Kane, [the] viewership, [the] fans."
Michael E. Knight, on the other hand, appears to be settling in for a long break from Pine Valley. Earlier this week, he revealed to Michael Fairman that the men behind Prospect Park reached out to him "hard and fast" early on in the game with a respectful and generous offer for a long-term contract. Knight turned that offer down. The Daytime Emmy Award winner reveals he certainly feels a responsibility to the soap opera he joined in 1982 and to its loyal fans, so he has told Prospect Park executives, Rich Frank and Jeff Kwatinetz, he'd be willing to "go forward on a recurring basis, or short-term, or whatever." The exhausted actor feels the character of Tad Martin has been put in a corner in terms of storyline and appears to be, respectfully, enjoying having a choice in term of his future after years of dealing with a demanding and demeaning ABC Daytime brass. Knight does not rule out a contract return to the soap at some point in the future.
Frustrated with the writing for her once spitfire character, Greenlee Smythe, Rebecca Budig initially appeared to be ready to jump ship before Prospect Park even imagined extending an offer. This week she revealed to TV Line that she has met with Prospect Park and they're "still talking."
As previously reported, one of Budig's best friends and her former co-star, Alicia Minshew found herself in a similar situation to both Knight and Budig; ready to move on and only willing to remain with the show within a limited capacity. After beginning talks with Prospect Park, though, the actress appears to feel more positive about ultimately being able to work something out.
Prospect Park is currently doing its best to get "AMC" back to viewers through the internet with new content by January 2012.  The production company still has to iron out deals with the actor's union, AFTRA, and work out tentative deals with enough actors to get "AMC" and "One Life to Live's" ships sailing.