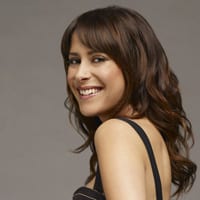 (SoapOperaNetwork.com) — A look at what's happening on "General Hospital" during the week of September 5, 2011.
THIS WEEK ON: GENERAL HOSPITAL
Steve and Olivia turn the heat up despite some unexpected interference from Epiphany on Tuesday, September 6. Michael and Jason discuss the future. Abby and Michael, and Shawn and Carly get to know each other better. Jason finds himself in the middle of Sonny and Carly's latest fight. Maxie pleads Dante's case to Lulu. On Wednesday, September 7, an unhappy Anthony confronts Skye about her plans. Ethan comes to Skye's rescue. Skye and Ethan turn to Edward for help. Elizabeth and Cameron discuss Jake. Lucky faces temptation. Elizabeth runs into trouble. Lucky fights for redemption on Friday, September 9.
The Inside Story: Sibling Rivalry
Anthony decides a threatening Patrick needs to be taught a lesson. Patrick has important medical news. On Thursday, September 8, Matt treats Elizabeth to a rooftop picnic where talks turns to the major medical research article he's about to publish. Patrick and Matt get into it, again, after Robin reassigns Patrick's surgery to Matt. Patrick has a negative encounter with another Port Charles mobster.
A Closer Look: Heart Sickness
Ethan tries to lift Kristina's spirits on Wednesday, September 7. Maxie encourages Jason and Sam to extend a special request to Spinelli. The Davis women gather together to support Sam and Kristina. Sonny and Alexis discuss their daughter. Molly comes to a realization. Kristina gets important news.
GH ALERTS: WEEK OF SEPTEMBER 12, 2011

A reeling Sonny rages at Johnny.
Kate returns to Port Charles.
Maxie finds herself is jeopardy.
Sam's wedding gown arrives.