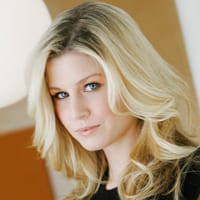 (SoapOperaNetwork.com) — "All My Children" Episode Recap – Thursday, September 15, 2011.
IT HAPPENED TODAY…
Liza reaches out to a self-loathing Jesse at Ellie's grave. She tells him that if Maya isn't ready to be a mother to Lucy she'll encourage her to take a second look at her decision. Tad advises Jesse not to give up on Angie. Jesse assures Tad he won't. Frankie and Randi run into Lucy and Maya at Krystal's. Liza finds Maya struggling with taking care of Lucy while attending school and working. Maya drops out of school. Frankie picks Angie up from the station and takes her back to the loft. Angie is shocked as she begins to literally see light again.
Angie reaches out to David on an emotional level and pleads with him to be the good man she knows he is under all the pain and scars. She tells him to stop playing God for fun and reveal who else he has saved because it's the right thing to do. David is affected. Cara and Griffin discuss her relationship with David. Cara reveals she's pregnant with David's baby and has every intention of keeping the child. Griffin advises Cara not to tell David about this development. Cara visits David in jail to say goodbye … and reveals that she is pregnant with his child.
Madison asks Scott for a second chance. The former lovers reunite.
Tad and Dixie enjoy being together again.
Colby asks JR for help in going through their father's belongings. JR takes out a gun from Adam's collection. Colby once again calls Adam for help with JR. JR manipulates Dixie. Dixie allows JR to see AJ without supervision. AJ reveals to Dixie that JR has plans to take him out of town. Dixie confronts JR and tells him he's not going anywhere with or without AJ. She reveals to her son that Baby may be alive.  Colby reveals to Scott that Adam is returning to Pine Valley soon.
On the Next All My Children…
Zach surprises Kendall.
Julia Barr returns as Brooke English.