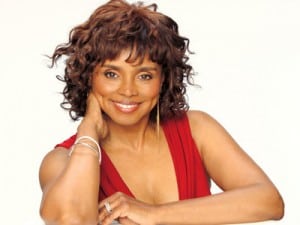 (SoapOperaNetwork.com) — "All My Children" Episode Recap – Monday, September 19, 2011.
IT HAPPENED TODAY…
Colby tells a confounded Maya that she believes [Maya] is what is right for Lucy. Liza comes down hard on Maya with a clear objective to send her back to the Hubbard family. Jesse realizes Angie can really see and rejoices with his wife. Jesse takes Angie to see David. Angie thanks a thrilled David for what he's done for her. Brot and Natalia tells Randi and Frankie they want to keep their wedding low-key considering all the loss the Hubbard family has recently faced. Jesse tells Brot and Natalia that they're getting married at the loft and reveals that Angie will literally see every minute of it. Maya takes Lucy to Angie after Jesse reveals the good news. Angie sees Lucy for the first time. Jesse, Angie, Frankie, Randi, Natalia, Brot, Maya and Lucy gather together for a family portrait as the audience is treated to flashbacks of the rich history and legacy of the Hubbard family.
Colby reveals to Liza that Maya is going to stay with the Hubbard family … and that Angie regained her sight. Liza is overcome with emotion. Colby is impressed with the changes she sees in her mother.
Liza remains neutral on the topic of David while talking to Cara. After giving it thought, Cara goes to see David in jail. She tells David she does want him to be a part of their child's life. David and Cara share a kiss.
David insists that Griffin take care of the remaining Project Orpheus patient that he can't care for now. Although Griffin refuses to give him an answer, David is sure Griffin's conscience won't allow him to refuse his request. Cara presses Griffin to do as David asked. Griffin arrives at David's facility but has second thoughts. He ultimately can't turn his back on the patient.
JR is convinced David has Babe. Krystal refuses to believe it is true and insists that JR get a grip when he asserts that he and Babe will get AJ back. Marissa shoves her restraining order in JR's face. JR threatens Marissa and makes it clear that there isn't a piece of paper that exists that will keep him from his son. Later at the mansion, JR fondles the gun he took from Adam's belongings as he tearfully stares at a picture of himself, Babe and AJ.
On the Next All My Children…
Through Thursday, "All My Children" will celebrate the rich history and legacy of one of Pine Valley's favorite families including the Kane family, the Hubbard family, the Martin family and the Chandlers. The Kane family will take center stage on Tuesday's episode. This week, the special guest appearances include Sarah Michelle Gellar, Eva La Rue, David Canary, Julia Barr, Ray MacDonnell, Lee Meriwether, Justin Bruening and Alexa Havins.