Thursday, April 30, 2009 9:29 PM ET | 
By Jermetria Lacey
---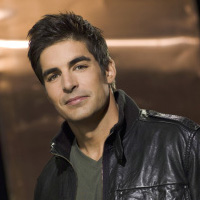 (SoapOperaNetwork.com) — "Days of our Lives" Episode Recap – Thursday, April 30, 2009.
IT HAPPENED TODAY…
Rafe wants Sami to tell him if she still has feelings for EJ. It's clear she made him think that at the church. Sami denies this and says she has feelings for Rafe – no one else. She kisses him, but Rafe is not convinced. He tells Sami she needs to sort out her feelings before there can be anything between the two of them. Will arrives and he asks his mom if Rafe is back in her life. Sami isn't sure. Meanwhile, Rafe reunites with…Arianna.
EJ's had a flash of Sami in his head before he was about to make love to Nicole. Nicole calls him on this, but he won't share what it is he saw. Nicole is not happy, but EJ manages to put Sami out of his head and make love to Nicole. Later, he tells Nicole that he doesn't intend to share everything with his wife – that in his line of work it's okay to have secrets. Nicole has no choice but to accept this and EJ explains she can have a few of her own secrets too. During all of this, EJ receives a call from an associate re: a file that is being e-mailed. It's something Stefano was sending on his way out of town. EJ goes to get some champagne and Nicole realizes it wasn't business on EJ's mind but more than likely – Sami! She calls Baker and frets that if Sami starts pulling EJ back in, they're liable to talk and if they realize Baker, now a doctor at the hospital, supposedly helped each woman give birth on the same day – they could be sunk. So, Nicole needs him to leave town. Meanwhile, EJ is downstairs and sees the file Stefano has forwarded. It's on Baker! Earlier, EJ receives a call from the hit man, Masi, who informs him he intends to finish his job by killing Philip Kiriakis. EJ tries to neutralize the hit for now, but Masi doesn't hear him and puts the wheels in motion.
Stephanie has plane tickets and wants Philip to go away with her, possibly forever. Unfortunately for Stephanie, Philip feels otherwise. He intends to stay in Salem and help his father in dealing with the DiMeras. Stephanie doesn't like the sound of this and tries to argue against Philip's choice. Melanie delivers food and senses some tension between Stephanie and Philip. Stephanie leaves the room for a moment and Melanie tells Philip she's sorry what happened to him, showing her softer side. Philip appreciates her concern. Alone and distressed, Stephanie tears the tickets up, and after she throws them away, Melanie finds the torn tickets, realizing there's trouble in paradise.
While going over some hospital computer files, Chelsea nearly screws up Max's chances at Salem University when Melanie tattles on her to Dr. Baker. After he finds out, Max forgives Chelsea and promises he's staying in Salem. However, Chelsea receives a serious phone call and she may be the one leaving.
"Days of our Lives" airs Weekdays on NBC. Weeknights on SOAPnet. Check local listings.
---