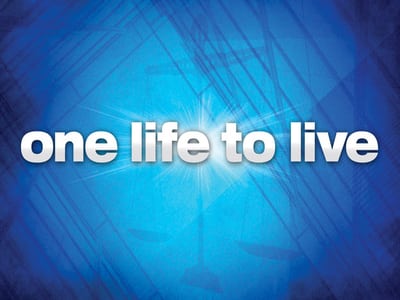 (SoapOperaNetwork.com) — Daytime Emmy Award winning television and stage director, actor, and teacher David Pressman died of natural causes on Monday in New York City at the age of 97. Pressman is best remembered by soap fans for his three decades of directing daytime dramas, including "Another World" and "One Life to Live."
According to Variety, Pressman began his long career as child after receiving a scholarship to the Neighborhood Playhouse School of the Theater, where he studied acting alongside Sanford Mesiner. It was during this time that Pressman made his acting debut in 1941 in a stage production of "Brooklyn, U.S.A." He later also appeared on stage in "The Eve of St. Mark" and "Dream Girl."
After graduating, Mesiner asked him to return as his teaching assistant, where he mentored several young actors, including Marlon Brando, Gregory Peck and Tony Randall.
After serving in World War II, where he earned two Purple Hearts, Pressman pursued a career in the new medium of television. In the early 1950s he won a Peabody for his work directing a live action "Actors Studio" TV program. Before directing the series, Pressman starred in the first episode opposite Jessica Tandy, in an adaptation of the Tennessee Williams play "Portrait of a Madonna." He then earned widespread recognition for his work directing Molnar's "The Swan" as a segment on "Studio One in Hollywood" starring Grace Kelly in 1951, which later remade into a feature film.
Blacklisted during the 1950s for being a member of the Communist Party, the Soviet-born Pressman founded the acting department at Boston University, where he a number of future Hollywood stars, including Olympia Dukakis. From there, he moved to Broadway, where he directed a number of stage productions, including "The Disenchanted," "Roman Candle," and "Summertree." He then returned to the Neighborhood Playhouse, where he took over the school for the next decade.
By the 1960s, Pressman returned to television, and directed episodes of the primetime dramas "The Defenders," "The Doctors and the Nurses," and "N.Y.P.D.," including a 1968 episode featuring future Hollywood icons Al Pacino and Jill Claybaugh. After a stint of directing on the NBC soap "Another World," Pressman joined rival ABC soap "One Life to Live"  in 1970 at the request of then Executive Producer Doris Quinlin. After directing countless episodes of "OLTL" during the next twenty-eight years, and earning several Daytime Emmy nominations (winning in 1976, 1983, and 1984), Pressman retired from the show in 1998. However, he was soon asked to return for a time to help train the soap's younger actors.
Also in 1998, Pressman returned to his acting roots when he played the  Shakespeare-quoting homeless man Bernie Hopper on "OLTL." He later reprised the role in 2003. In 2004 he was interviewed as part of the Archive of American Television's TV Legends Series, which you can watch here.
Pressman is survived by his wife, two sons, five grandchildren, and three great-grandchildren.