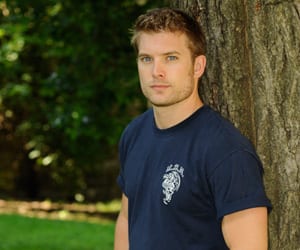 (SoapOperaNetwork.com) — "One Life to Live" Episode Recap – Wednesday, August 31, 2011.
The police are called to the scene of the shooting. Brody, remaining enigmatic, finds a keychain by the front door, with the inscription "You Don't Know Jack." Téa IDs them as Jack's. Starr returns home to Blair's frantic news that Jack is missing.
Starr learns that Todd has taken Blair's gun. Brody, staring at his gun, comes into the LPD after supposedly searching for the shooter.
At the Buenos Dias, Mrs. Evans is still bitter about Nora's wanting Destiny to have the baby and let her raise it, Bo and Nora enter and it's tense. Nora inadvertently makes things worse by offering to draw up a legal agreement about the grandchild.
Dani leaves and the situation goes from bad to worse, with Mrs. Evans telling Bo/Nora that she only wants to communicate with them through their lawyers.
On the Next One Life to Live…
Blanca goes after Brody looking for a scoop.
Rex and Shane each act rather suspicious.
Baz has his doubts about his father's claim.