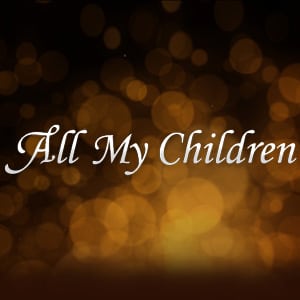 (SoapOperaNetwork.com) — A quick peek into what's happening in Pine Valley this September.
ALL MY CHILDREN: SEPTEMBER PREVIEW
JR hits rock bottom. Can anybody save him from himself?
Erica decides whether or not to pursue her past or leave it buried.
Jake and Amanda make a profound decision about their future.
Cara shocks David.
Angie and Maya both make difficult decisions that could forever change their future.
Zach surprises Kendall.
On it's final week on ABC (September 19 to 23), look for many returns as "All My Children" celebrates the rich history and legacy of Pine Valley's favorite families including the Kane family, the Hubbard family, the Martin family and the Chandlers.  Creator Agnes Nixon promises a cliffhanger ending that will have the audience excited for the next chapter of her 41-year old sudser.