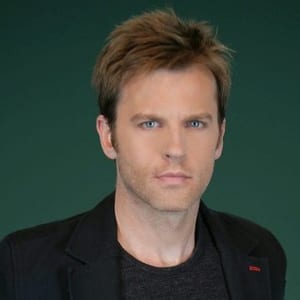 (SoapOperaNetwork.com) — While it remains to be seen if his character is really Todd Manning or an imposter, after nearly a decade in Llanview, Trevor St. John announces on his official blog that he is leaving the show later this summer, stating that "One Life to Live" has chosen not to renew his contract as the show prepares to wind down production this fall.
In a post earlier today, St. John writes that "I want to let you know that my current contract on 'One Life to Live' is coming to an end and my last shooting day on the show will likely come the week of July 18th. Although I expressed an interest in continuing to perform on the show beyond the aforementioned date the producers have decided they'd rather press on without me. I don't think I can adequately express my gratitude to all of you who have supported me for the last eight years. It's been my great honor and pleasure to play the character of Todd. And I can only hope that I served you well and that I did you proud. I've also enjoyed the pleasure of meeting many of you in person through the years and I hope we have the opportunity to meet again as my career progresses. But to all of you who have been there for me in person or in spirit — I thank you. Your's truly, Trevor."
How this decision will affect the ongoing "Tale of Two Todds" storyline, which also features the recently returned Roger Howarth (who originated the role in 1992), remains to be seen, however fans can expect the storyline to heat up in the coming weeks as the two "Todds" finally come face-to-face.
A final airdate for St. John is unknown at this time. The actor took over the role of the facially reconstructed Todd Manning in 2003, at which time he also played his double, Walker Laurence, who eventually met with foul play. Or did he?
Soap Opera Network will continue to follow the story and bring you details as they develop.