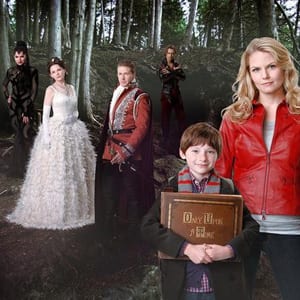 On Tuesday, May 17, the ABC Television Network presented its 2011-2012 primetime schedule in front of advertisers, affiliates and the press. Two months earlier, I received intel on a new series called "Once Upon a Time" that the network had in development where fairy tales and the modern-day collide in the town of Storybooke.
From the moment I read up on the potential program, I knew I wanted to see how it would turn out. I'm happy to report that ABC has picked up the program to series and it will air on Sundays at 8:00 PM beginning this fall.
Based the clip I just received, I have to say that even though I knew this was going to be a program geared towards families, it does look a little darker than I ever expected while still remaining just light enough that the kiddies can stay up and watch.
About Once Upon a Time

Welcome to a world where fairytales are real. Anna Swan is like any other 28 year old, until she discovers she's a lost princess destined to save her world from darkness. Experience the passion project of executive producers/creators Edward Kitsis and Adam Horowitz ("Lost," "Tron"). "Once Upon A Time" is a thrilling twist of our most beloved stories.
"Once Upon a Time" stars Ginnifer Goodwin ("Big Love") as Snow White/Sister Mary Margaret, Jennifer Morrison ("House MD") as Emma Swan, Robert Carlyle ("The Full Monty," "Trainspotting," "SGU Stargate Universe") as Rumplestiltskin/Mr. Gold, Lana Parrilla as Evil Queen/Regina, Jamie Dornan as Sheriff Graham, Jared Gilmore ("Mad Men") as Henry, Josh Dallas as Prince Charming/John Doe and Raphael Sbarge as Jiminy Cricket/Archie.
What do you think? Tell us your thoughts below.