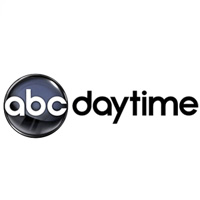 (SoapOperaNetwork.com) — It's been called the unofficial start of fall and the last major summer holiday.  Labor Day was created to honor the working men and women across the United States.  It's also a chance for ABC Daytime to take the opportunity to catch viewers up on some of the key moments from the recent past that helped define current storylines.
On Monday, September 7th, instead of showing first-run episodes of your favorite ABC Daytime dramas like "All My Children," "General Hospital" or "One Life to Live," the network has opted to air repeat episodes of the soaps, which originally aired earlier this summer.
"All My Children" Episode #10061 (original air date 6/29/09)
After a run in with a cop, Tad manages to make it back to the house with the baby before Jake and Liza's plan goes up in smoke. Jake and Liza fool everyone into thinking she gave birth in the basement. Liza fears Amanda will recognize the baby as her own when she sees him but is greatly relieved when she doesn't. Tad fakes chest pains to draw attention away from Liza in order to stop the paramedics from taking her to the hospital. Liza tells Colby she's decided to name the baby Stuart. Marissa defends JR to David. JR confesses to Marissa that he was thinking about Babe when he kissed her and apologizes. Ryan and Erica rush in when they witness Annie holding a gun on Adam. Adam refuses to allow anyone to call the police, choosing to believe Annie when she claims it was all a misunderstanding. Aidan and Ryan are working together to prove Annie killed Stuart. Adam dismisses Erica's warnings about Annie as he accuses her of just being jealous. Adam kisses Annie when he notices Erica spying on them.
"One Life to Live" Episode #10456 'Mother and Child Reunion' (original air date 6/15/09)
Marcie and Starr have a heart to heart talk, with Marcie telling Starr she sees how much she's matured since Hope's birth and can tell she's ready to be a mother to her own daughter. A spiteful Asher tempts Cole with pills. Although tempted to find a temporary escape, Cole comes to his senses and decides to throw the pills into the water just as a cop approaches him. Miserable after being jilted by Ray, a drunken Dorian makes a disaster of the party Langston throws to celebrate Markko's graduation. Markko's conservative parents are horrified when Dorian reveals Markko and Langston slept together on prom night and forbid their son to have any contact with Langston whatsoever. Dorian continues on her tear, kicking Moe and Noelle out of the house and firing Shaun. Incensed by her behavior, Langston shoves Dorian into the pool. Téa's outraged when Todd forces her to testify at his and Blair custody hearing as she knows she could be disbarred if she tells the truth by admitting she played a part in John and Blair's sham of a marriage. Blair and Téa both expose the other's secret when they reveal they each admitted Todd was the love of their lives. The judge rules that Todd and Blair will both retain custody of the kids but decides that everyone must live together under one roof. Téa plans on getting even with Todd.
 "General Hospital" Episode #11852 (original air date 7/21/09)
 Claudia gets in a horrific car accident trying to avoid a reckless driver. Carly, who happens to be close by, pulls Claudia from the wreckage. Meanwhile, Johnny walks in to see Sonny and Olivia kissing. Johnny informs Sonny that tests confirm that Sonny is the father of Claudia's baby. Sonny doesn't believe Johnny but later learns he was telling the truth as he sees Claudia being rushed into the emergency room. Jason helps Michael cover his tracks when he admits he thinks he caused a car accident. Kristina fears she could have caused Claudia's accident. Sam picks up on Kristina's unease when she returns home. Sam and Jason suspect that either Michael or Kristina could have caused Claudia's accident. Patrick and Kelly tell Claudia that both her and her unborn baby's lives are at risk. Maxie is tempted to accept Spinelli's marriage proposal after seeing the beautiful ring he got for her. Maxie asks Spinelli for more time to decide about his proposal.
Original episodes of your favorite ABC soaps return Tuesday, September 8th.
"All My Children," "General Hospital," and "One Life to Live" air Weekdays on ABC. Weeknights on SOAPnet. Check local listings.